4.9
Zocdoc Overall Rating based
on 7541 reviews.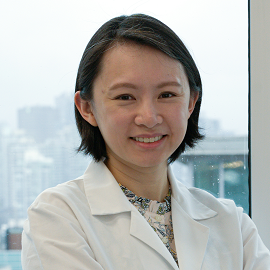 Dr. Esther Chen (Endodontics specialist)
Dr. Esther Chen obtained her dental degree from the University of British Columbia. Upon completion of her dental training, Dr. Chen moved to NYC and did general practice residencies at NYU Lutheran Medical Center, and Columbia University Medical Center. Dr. Chen then obtained the Master of Science in Dentistry and Diploma in Endodontics from the University of Washington. Dr. Chen is a certified specialist and is a Fellow of Royal College of Dentists of Canada.

Before returning to Vancouver, Dr. Chen worked in the San Francisco Bay area and New York. Dr. Chen practices full scope of endodontics. She offers services such as root canal therapies, endodontic microsurgeries, and the management of dental traumas. In addition to private practice, Dr. Chen enjoys teaching at the dental school. She is currently a clinical assistant professor at UBC Faculty of Dentistry.