Composite Fillings in Vancouver, BC
Resin fillings, also called composite fillings, are a simple and effective way to quickly transform less-than-perfect teeth into a beautiful, white smile. Resin fillings are made from a tooth-colored combination of glass and plastic. They are considered the preferred way over metal fillings to fill cavities and repair damaged, worn and discolored teeth.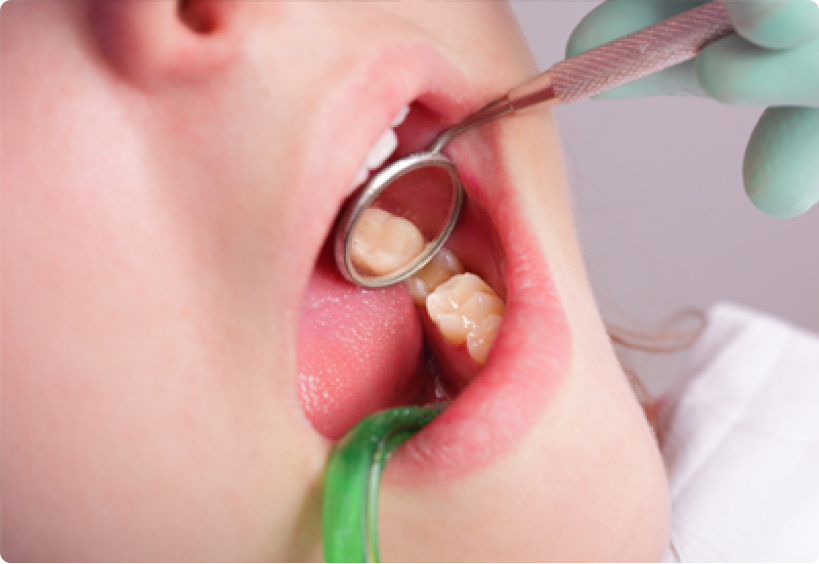 Resin fillings are very discreet, which is especially important for front-tooth restorations. They bond to the natural tooth surface to give teeth added support. Conventional fillings are made with a variety of metals, mostly mercury, which can cause health concerns for some patients. Plus, metal is often noticeable when patients talk and smile.
A Composite Filling Procedure with our dentists, the Cosmetic Dentists in Vancouver
Most resin filling procedures are completed in one visit. Some mild tooth sensitivity afterwards is normal but should subside in a short period of time.
This is how placing resin fillings works:
Our dentists numb the tooth requiring treatment.
The damaged or decayed portion of the tooth is removed.
The resin fillings mixture is applied to the area in layers. Our dentists also use a light beam to help set and bond the resin to the tooth.
The resin fillings are shaped as needed for the best possible fit and appearance.
The last step is to polish the resin fillings to help them resist staining and fight wear and tear.
Resin fillings may need to be replaced or repaired at some point, but should last many years if patients take good care of them with twice-daily flossing, brushing and regular dental checkups and cleanings.
Make your smile beautiful and healthy with resin fillings from our dentists – the cosmetic dentists in Vancouver. Please call today for your personalized consultation.
Our dental clinic is located in Vancouver, BC, and our dentists serve patients from the Vancouver area. We specialize in cosmetic dentistry including porcelain veneers, crowns, bridges, and Invisalign. We are looking forward to welcoming you to our office and encourage you to schedule your appointment today!
Have Additional Questions? Call Now!
The form may take up to 3 seconds to submit, please wait patiently after submitting your ticket. Thank you
Message from Dr. Steven Tsoung
"Modern Dental's philosophy is patient-focused, ensuring your needs are heard and met. Our team of dentists is skilled in the leading dental techniques to help you achieve your ideal smile and maintain optimal oral health. If you're looking for a dental clinic that truly cares, Modern Dental is the place for you!"