All-On-4 Implant Supported Dentures in Vancouver, BC
Better than dentures alone, our dentists in Vancouver who replaces missing teeth with the All-on-4 technique. Specifically designed for patients with low bone density, All-on-4 maximizes the bone you do have so that dentures stay locked in for a slip-free, noise-free lifestyle. No more messy glues and pastes. Dental implants are also backed by medical research to increase the health and longevity of your jaw bone, something dentures alone cannot do.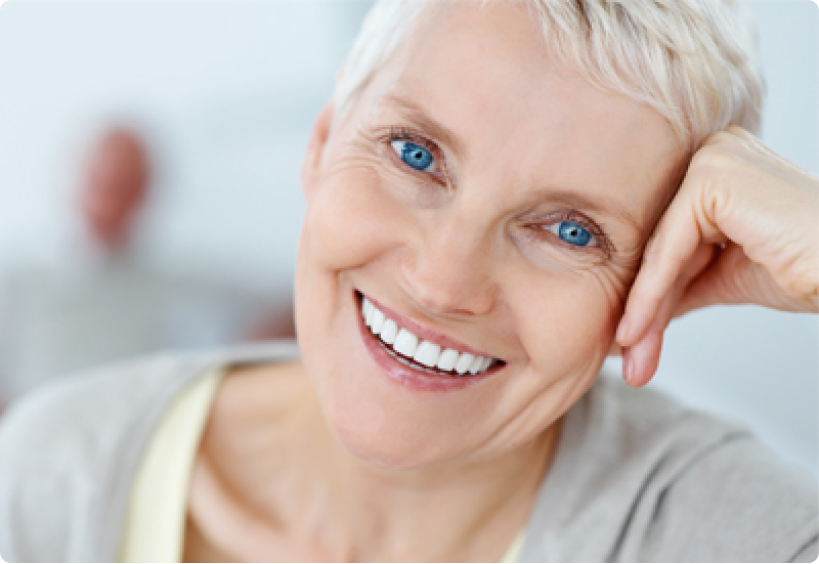 All-on-4 dental implants can be yours in just one office visit.
All-on-4 is a cost-effective alternative to traditional dental implants.
All-on-4 maximizes existing bone and can eliminate the need for grafting in most cases.
Dental implants stimulate your jaw bone just like real teeth to protect and strengthen the bone.
All-on-4 implants require no special care.
All-on-4 lets you dine and socialize with ease – no more embarrassing slips or clicking.
All-on-4 dental implants succeed 98.5 percent of the time! Regular dentures tire out and need to be changed every few years.
Visiting our dentists for All-on-4 Dental Implants
Our dentists will need to examine your mouth to confirm All-on-4 dental implants are a suitable treatment. He will locate areas where you show the best bone density, which is where the implants will go. After numbing those areas, four implants are placed and our dentists will fit you with a temporary denture. Over the next few months the implants will integrate with your jaw bone, and then our dentists will place your permanent dentures.
Our dentists are your modern dentist in Vancouver for All-on-4 cosmetic dentistry. Call us today for a consultation.
Our dental clinic is located in Vancouver, BC, and our dentists serve patients from the Vancouver area. We specialize in cosmetic dentistry including porcelain veneers, crowns, bridges, and Invisalign. We are looking forward to welcoming you to our office and encourage you to schedule your appointment today!
Have Additional Questions? Call Now!
The form may take up to 3 seconds to submit, please wait patiently after submitting your ticket. Thank you
Message from Dr. Steven Tsoung
"Modern Dental's philosophy is patient-focused, ensuring your needs are heard and met. Our team of dentists is skilled in the leading dental techniques to help you achieve your ideal smile and maintain optimal oral health. If you're looking for a dental clinic that truly cares, Modern Dental is the place for you!"