Orthodontics in Vancouver, BC
Most people seek Vancouver orthodontics care for cosmetic reasons; they want a straighter, more attractive smile. Vancouver dentist, our dentist, straightens teeth using different types of teeth straightening methods.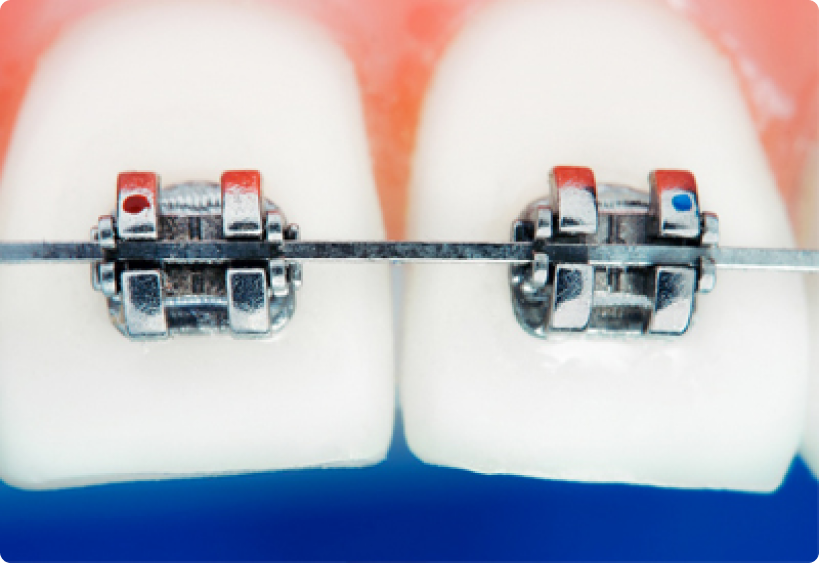 Vancouver Orthodontics Prevents Dental Problems
Crooked teeth are harder to clean, so delaying treatment can lead to or worsen tooth decay or gum disease. Crooked teeth also puts the jaw at higher risk of misalignment. When that happens, the joints can be painful, chewing is more difficult, and tooth surfaces wear down faster. Seeking Orthodontic treatment with our dentists will also prevent dental-related pain in the head, jaw and neck.
Vancouver orthodontics fixes a variety of problems:
Overcrowded teeth or extra teeth
Excess spaces between teeth or missing teeth
Protruding upper lip
Jaw growth complications
Common causes of orthodontic problems:
Genetics
Losing baby teeth too soon or too late
Thumb sucking
Gum disease/poor oral hygiene
Mouth breathing
Poor nutrition
Injury
Braces gently shift teeth into alignment using continuous and controlled force. Patients can choose from a variety of styles, colors and material, including metal, ceramic and plastic. The wiring is also less obvious than braces of the past and new technologies are shortening the duration of treatment for many patients.
The average length of time that patients wear braces is 12 to 30 months, although some of the latest Vancouver orthodontics technologies are making it even shorter. Every patient is different. Jaw growth and severity need to be factored in, as well as the patient's natural response to treatment. Following the self-care guidelines provided by your dentist (using the rubber bands as prescribed) plays an important role in how soon the braces are removed.
If you have crooked teeth, please call Vancouver dentist, our dentist, for a personal orthodontics consultation.
Our dental clinic is located in Vancouver, BC, and our dentists serve patients from the Vancouver area. We specialize in cosmetic dentistry including porcelain veneers, crowns, bridges, and Invisalign. We are looking forward to welcoming you to our office and encourage you to schedule your appointment today!
Have Additional Questions? Call Now!
The form may take up to 3 seconds to submit, please wait patiently after submitting your ticket. Thank you
Message from Dr. Steven Tsoung
"Modern Dental's philosophy is patient-focused, ensuring your needs are heard and met. Our team of dentists is skilled in the leading dental techniques to help you achieve your ideal smile and maintain optimal oral health. If you're looking for a dental clinic that truly cares, Modern Dental is the place for you!"