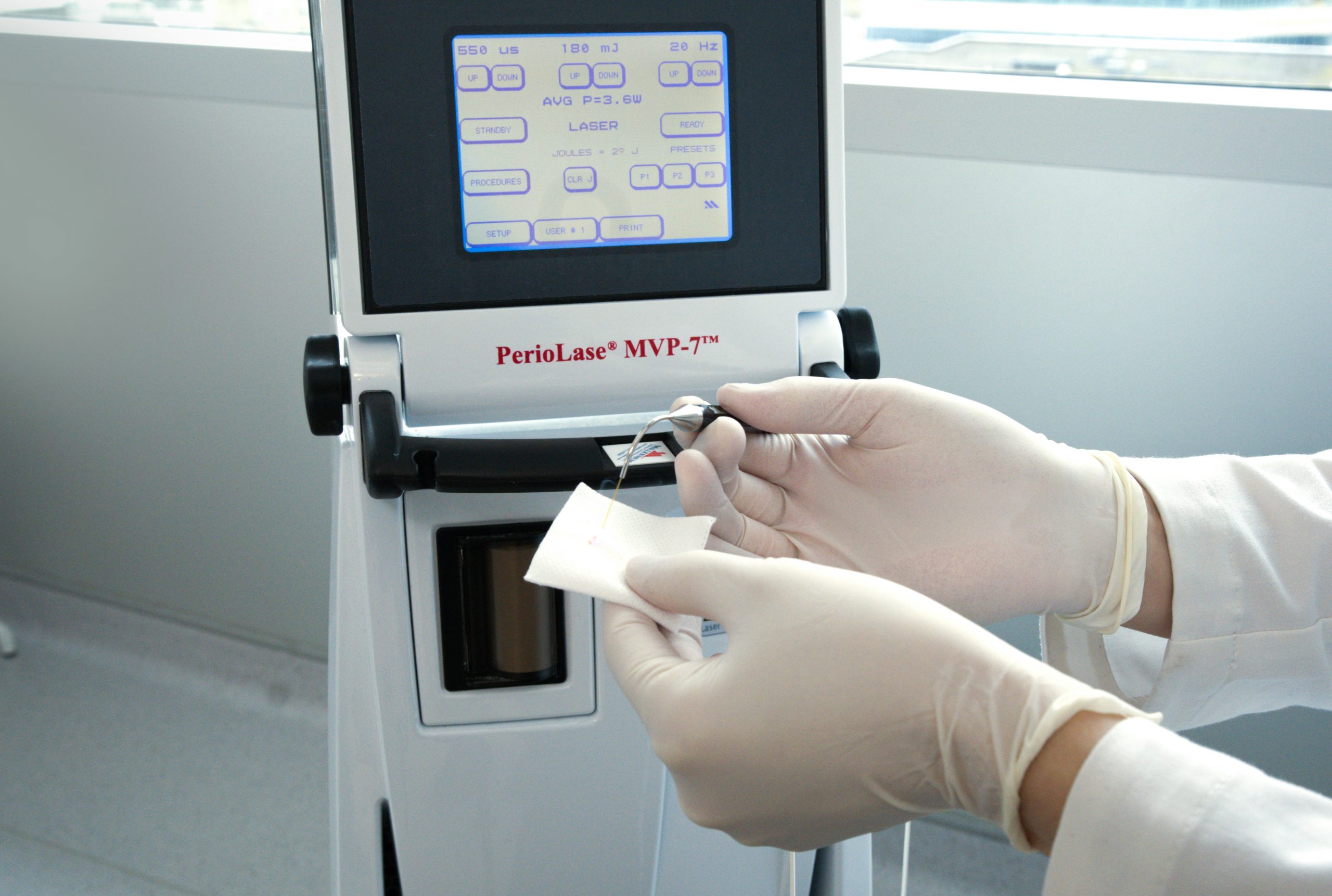 An FDA-cleared laser treatment called the LANAP protocol offers a less painful, more successful treatment alternative to conventional surgery. LANAP=LAR is the only scientifically, research proven methodology that results in true periodontal regeneration, new bone growth and gum tissue reattachment. LANAP and LAR is accomplished with the PerioLase MVP-7. It is a free-running, variable pulsed Nd:YAG laser. The 7 variable pulse durations can be thought of as "different lasers" in one device as they have discrete and discriminating tissue interactions. The LANAP=LAR treatment is one of the most successful protocols in treating gum disease because it can target the source of the inflammation without hurting or removing any healthy gum tissue, slow or stop attachment loss and decrease pocket depth, and allowing the body to recover from the chronic infection without the need for scalpel or sutures.
Our dental clinic is located in Vancouver, BC, and our dentists serve patients from the Vancouver area. We specialize in cosmetic dentistry including porcelain veneers, crowns, bridges, and Invisalign. We are looking forward to welcoming you to our office and encourage you to schedule your appointment today!
Have Additional Questions? Call Now!
The form may take up to 3 seconds to submit, please wait patiently after submitting your ticket. Thank you
Message from Dr. Steven Tsoung
"Modern Dental's philosophy is patient-focused, ensuring your needs are heard and met. Our team of dentists is skilled in the leading dental techniques to help you achieve your ideal smile and maintain optimal oral health. If you're looking for a dental clinic that truly cares, Modern Dental is the place for you!"